PPF (Paint Protection Film)
Here at CarDetail we use only the best and in this case, after many years of trying different films on the market we can confirm 100% that SkyFol is the best in the business when it comes to PPF / Window Tint.
Collapsible content
WHAT IS PPF

Skyfol Nano PPF (Paint Protection Film), is a clear film applied just like a wrap on top of your car's paint, which is highly resistant to contaminants such as water marks, insects, bird droppings, salts, oils, magnesium, chloride, and exhaust gas. The film protects the body of the car from minor stone chips, surface scratches, damage caused by car wash brushes and other similar impacts, and eliminates tiny surface scratches in the film with the help of "self-healing" technology.
ADVANTAGES OF PPF

- Super Glossy Appearance

- Water Repellent Coating

- Scratch Protection

- Preserves Paint

- Easy to Clean

- Maintains Resale Value

- Self Healing

- Easy to Remove
COST OF PPF

For a front end PPF (Bonnet, Wings,Headlights & Mirrors) you can expect a price between €1200 - €1400)

Bugs, Stone Chips and other Road Debris are most likely to hit the front end of the car which is why we recommend this package the most.

Price per panel starts at €300. Certain vehicles have really complex panels, curves and contours. PPF installation is very difficult, time consuming, very intricate, and costly.
INSTALLATION

It will take 2 days for a full front end PPF to be applied.

If you're going to put PPF on the whole car, it could take up to a week.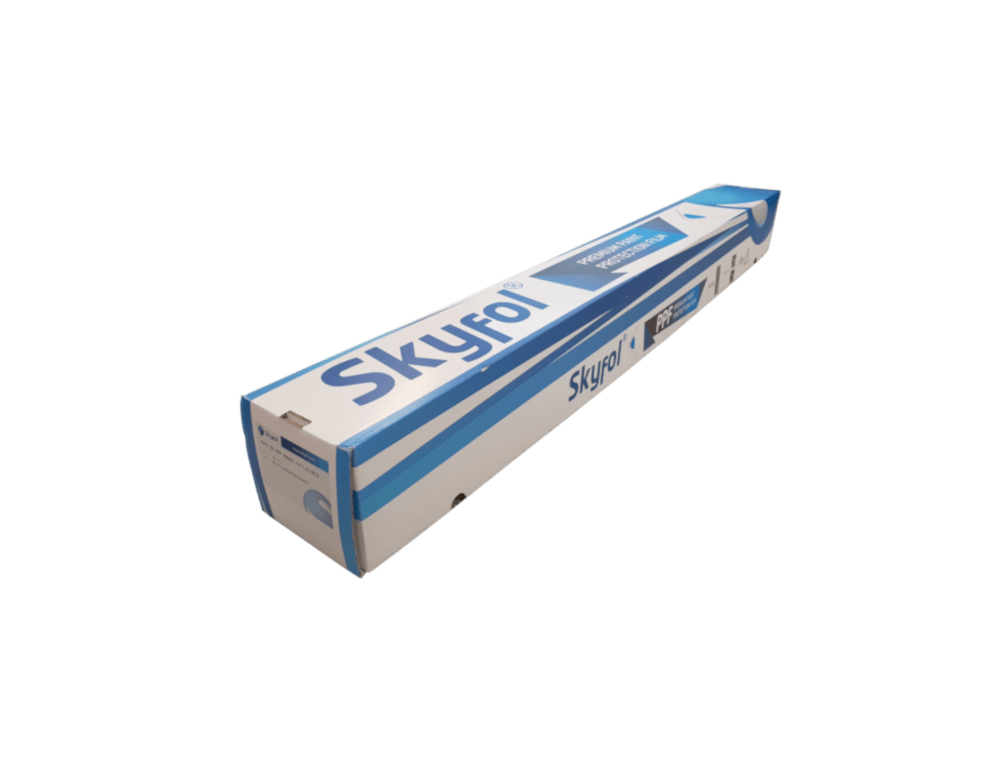 SKYFOL NANO 2.0
Are you looking for protection for your car, but end to spend more time with cleaning than before
With Skyfol PPF Nano, you don't have to make any compromise at all when you want to protect your car with a paint protection film.
Skyfol PPF Nano has a surface coating with nano molecules that are water repellent, so this film is much easier to clean than previous technology solutions, even more so than with paintworks.
The biggest problem with paint protection films in the past was the cleanability. The very first materials (in the 1990s) became yellow within a few weeks because they were made of non-heat-stabilized polyurethane.
With the emergence of heat stabilized raw materials (in the 2000s), the industry of such films advanced a lot, but on white cars, even these materials started to turn yellow in a few months, and dirt easily burned into the surface, making cleaning impossible.
It was a major breakthrough when the first clear coated paint protection films appeared in 2010, which were yellowing-free and had a self-healing feature.
Self-healing means that microscratches generated during use will disappear when exposed to heat, as the top layer of the coating can reorganize itself.
The most advanced raw materials today, the so-called water-repellent films have further increased the benefits of clear coated films. By adding nano particles to the coating, no contamination could get into the surface structure; this is a similar technology to ceramic coatings. The result is a surface that is easier to clean than paintworks, and can provide surface protection at the same time.
Like all Skyfol PPF products,Nano is also made of heat-treated polyurethane. It is treated with water repellent nanotechnology. Thanks to the coating, it is self-healing, so the microscopes that melt the surface disappear from it, always giving perfect light to your car.
Choose Skyfol PPF Nano film for truly invisible protection for your car, providing easy cleaning at the same time.